Glossybox
is a monthly subscription of 5 high-end beauty product samples (with some full-size products sometimes, too) for £10 + £2.95 p&p.
You can earn Glossydots by
reviewing the products sent to you in a quick survey, and redeem points for a free box. (1000 GlossyDots = 1 free box)
'Tried and tested by the
Glossybox Pros, Glossybox
does the hard work for you'
The November 2012 box was themed around 'Stocking Fillers' - for all your Christmas shopping needs. I did like all the products in this box, for once! Well, except one ;)
The first product was Mango Body Butter by Alison Claire, made with organic mango and cocoa butters. It has both anti-ageing properties from the Retinol, anti-oxidant properties from the Mango, Green Tea and Vitamin E, antimicrobial properties from White Willow and Citric Acid and calming properties from the Aloe Vera and Comfrey. It has over 70% organic ingredients and is not tested on animals.
The body butter is available in both a tub and an airless pump bottle. I have the pump bottle, and I think it's the future of body butter application, it makes it so easy - you get less out, so you don't make a mess or over-apply, and there's no dropping lids on the floor and stepping in a gloopy mango puddle.

The best thing about it is that it smells like mango ice cream - not a harsh, super fruity smell, it's more creamy and smooth, and it lasts ages on your skin. The texture is light and silky, and it doesn't make you greasy if you apply it properly (massage into skin well).

I love it, and I would recommend buying it. The only problem is that the pump is only available in 50ml (would be £31.96/200ml), and you get effectively twice as much for your money if you get the 200ml tub.
(RRP. £7.99/50ml or £15/200ml, available from AlisonClaireNaturalBeauty.com)
The second product in the box was an Indian Rose Face Cream by Ayuuri. It has Indian Rose, Jasmine, Aloe Vera, and 5 different parabens, so I won't use it.
For my blog on parabens and their harmful effects, click here.
The next product was a sample bottle of Body Perfume from Burberry, and unlike the regular samples, this one came in a cute little glass bottle with a screw top lid.
It has topnotes of Absinthe, Peach and Freesia, with a heart of Rose and Sandalwood, and basenotes of Vanilla, Amber and Musk. The smell is a bit powerful for my everyday wear, but for special occasions I will dab a bit of this on my neck.
The smell fades off after a few hours, but a creamy vanilla smell lingers for a while longer. It's really nice and not what I'd typically expect from the Burberry brand, so if you want to try something a bit more sophisticated smelling, go for this.
(RRP. £75/85ml, available from FragranceShop.com for £40.55/85ml)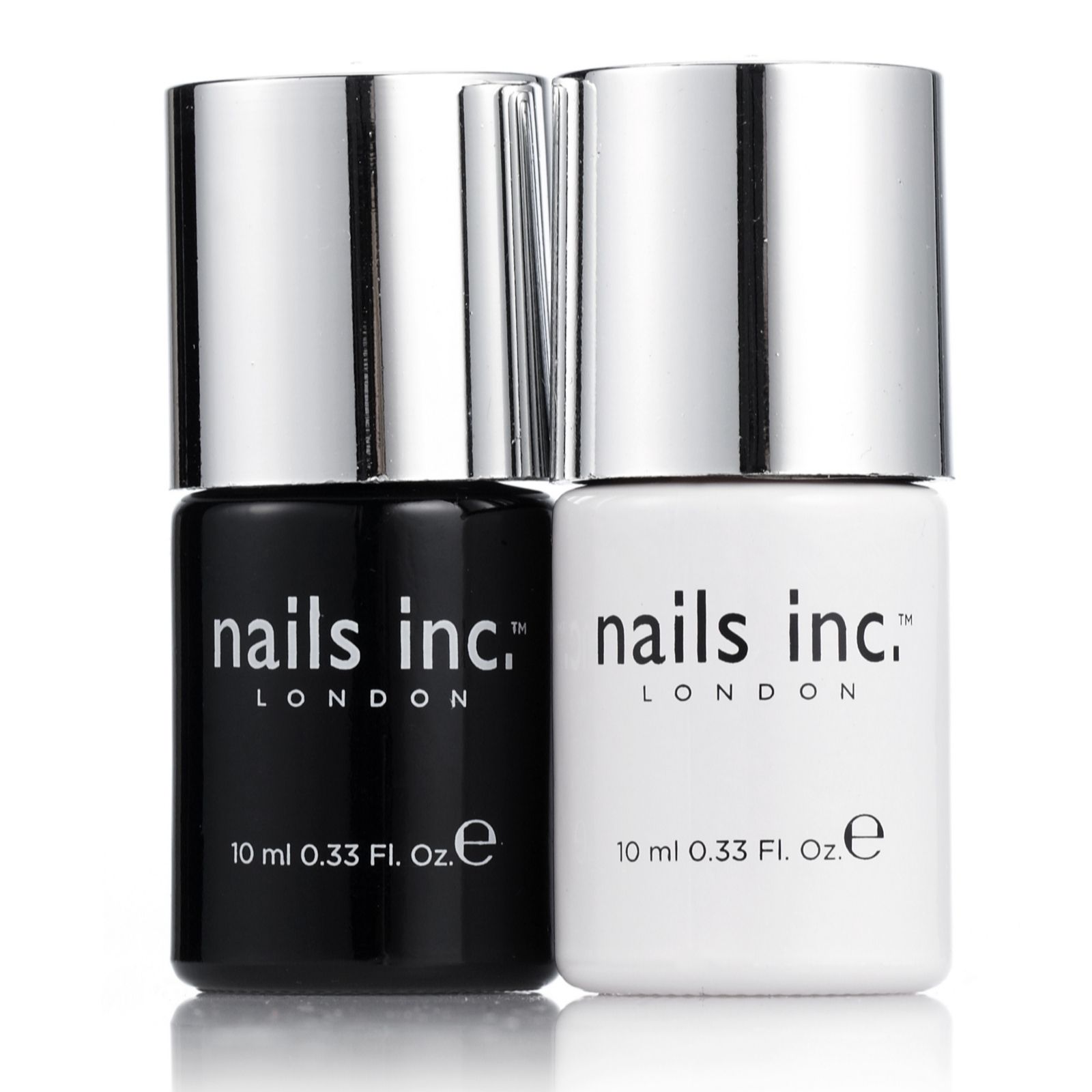 Fourth in the box was the Kensington Caviar Top Coat from Nails Inc - 'a must have product' that will 'give your nails a wet shine whilst nourishing the nails with added caviar extract'. I got a tiny sample bottle, but it's lasted me well so far. The bottle is exactly the same as the other Nails Inc products, with its large lid making application a bit harder as you can't get a grip around it.
The colour is slightly pink in-bottle, but dries perfectly clear, and actually does make my nail colour last a lot longer. I've used it over normal nail colours along with glitter polish and nail wraps. It held up well with all of them, and didn't smudge the colour underneath, which was great. It claims to dry in 45 seconds, but mine usually dries in 30 - even better.
With an RRP of £11/10ml, it's quite pricey, but it can be bought in a duo with the Kensington Caviar Base Coat from QVCuk.com for £14.95, or alone from WantTheLook.com for £10.80/10ml
The final product in the box deserves its own review - and will get one very soon! It was already mentioned in my Skincare Routine blog, and is the Daily Microfoliant from Dermalogica.
I currently own 3 travel size and one full size of this as I received the full size for Christmas, and then bought 2 more travel size with my Christmas money. I love it. It's my hero product and it's helped clear my skin so well over the past 2 months.
It's a very fine rice bran based exfoliating powder, it's so gentle that you can't feel its effects until you dry your face and it feels brand new. You use 1/4 to 1/2 a teaspoon a day, mixed into a paste on very wet hands and applied to a dry face, making the 13g travel size last a couple of months
(my first 13g is still 1/2 full after 2 months)
, and the 75g a lot longer.
I would recommend this product to everyone, it's great for all skin types and cleans your face to perfection.
(RRP. £38.50/75g, available from many websites at a very reduced price - details in my Dermalogica Deals blog post)
Previous Post: Review: Glossybox October 2012
Next Post: Coming Soon...